Hybrid Butia Capitatas
Since 2002, Moultrie Palms has specialized in the growing of hybrid trees. A combination of the Butia capitata (pindo palm) and the Syagrus romanzoffiana (queen palm), the hybrid mule is touted as the best hybrid palm tree in the world, and for good reason—they are extremely hardy palms! Here are some fast facts about these queen palm trees for sale in Florida:
Common name: Hybrid mule palm
Scientific name: X Butiagrus nabonnandii
Growth rate: Hybrid trees tend to grow very quickly!
Origin: It is believed that these hybrids can be found naturally occurring in parts of South America.
Salt tolerance: These trees grow very well in coastal climates, and tolerate saltwater well.
Typical height: Mule grow to between 30 and 35 feet tall.
Drought tolerance: The hybrid mule tree is relatively drought tolerant.
Cold tolerance: While mule palms are gresat for warm coastal climates, they also are remarkably cold-tolerant, able to survive temperatures of between 12 and 14 degrees Fahrenheit, depending on their age.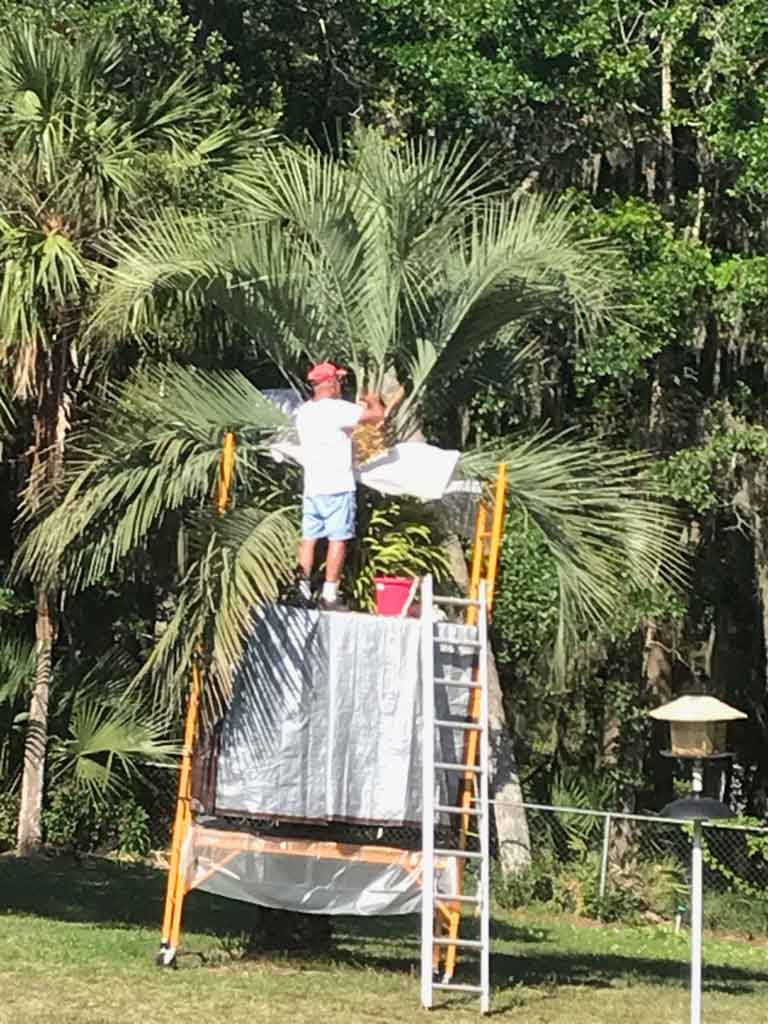 The hybrid palm tree is frequently regarded as one of the most beautiful palm trees in Florida. Frost-hardy and with pinnate leaves, mule palms are a standout feature in warm and colder climates, and make a perfect addition to gardens that can benefit from a unique and rare palm. Boasting a lush appearance comparable to that of the coconut tree, the mule palm is an ideal choice for those interested.
To learn more about hybrid mule trees, please visit our Frequently Asked Questions page or contact us at Moultrie Palms by calling 904-794-1363. We're your premier source for hybrids of Butia capitatas and queen palm trees for sale in Saint Augustine, Vilano Beach, and Araquey, FL, and we look forward to assisting you!
Gallery